Smokin hot Issac Jones jerks out a huge cum load in his business suit
Men at Play says: With his deep dark eyes, and sensual French accent Issac Jones is one of our most enigmatic and mysterious men. But never more so than in this week's movie update where we see Issac impeccably dressed in a grey suit and black leather gloves waiting for us between the dark shadows, cigarette in one hand, hard bulge in the other.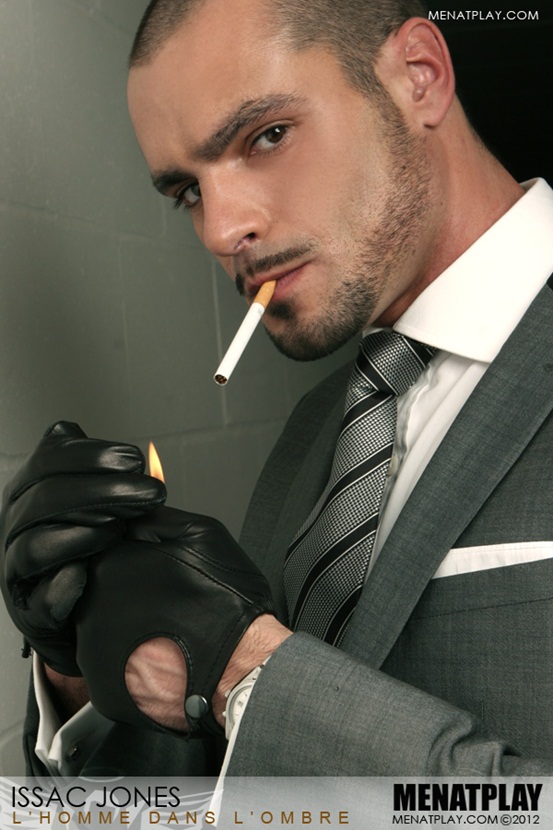 As soon as he sees us watching he starts to tease us by slowly taking out his delicious uncut dick and working it slowly, loving the feel of the leather gloves against his smooth cock and perfect abs. And knowing how much we're enjoying his little show, as we stroke our own dicks, is all the motivation that he needs to explode in a shower of delicious cum. Another sizzling video from one of Menatplay's sexiest men. Get this video at Men at Play!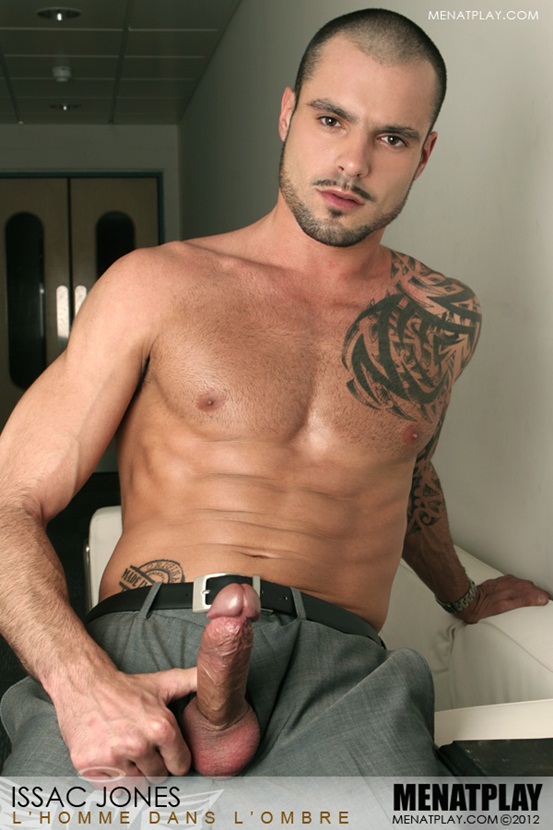 *