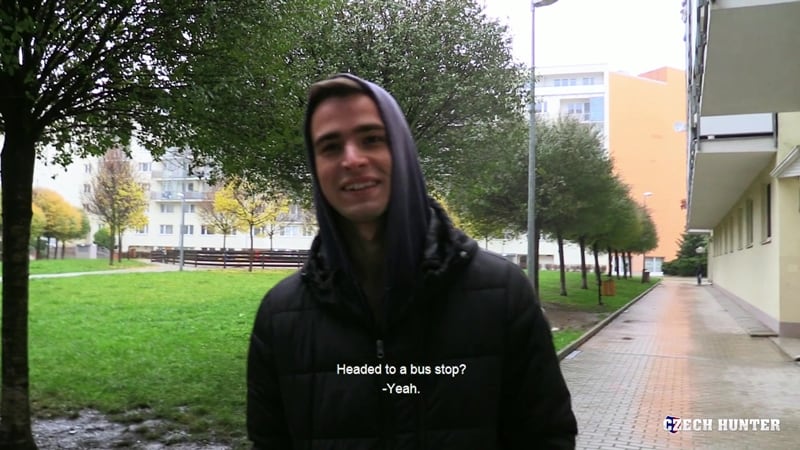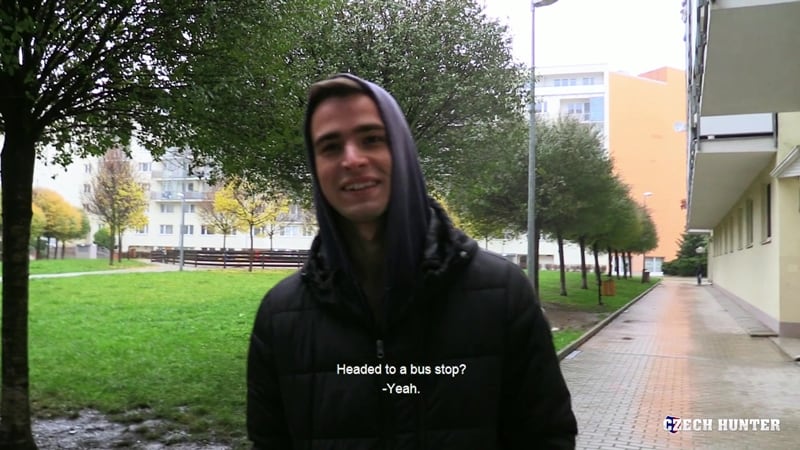 CzechHunter says: It was raining so much today that I almost jacked off over one of my old videos instead of going out hunting.
Then I thought about all you guys, waiting for a new episode… I couldn't disappoint you. I went out and hunted until I was soaking wet.
Finally, I met Fanda, a cute waiter going home after work. Fanda was a cool guy, a bit short on cash but a cheerful young dude, nonetheless.
With Christmas approaching fast, I offered him a way to make money for presents. His loved ones will be happy because he made bang today.
Anal was the only thing he hesitated about. I guess my super horny boner was a bit intimidating. His ass struggled with it a bit, but 10 000 Crowns was a huge motivation.
My new friend made a lot of cash, tried something new, and even had an orgasm. He should be happy to meet me.